Why Insync Support?
We're syncing psychologists and therapists with coaches for your outstanding success!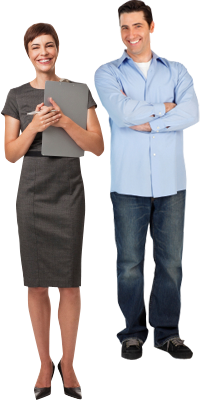 Insync Support introduces synchronized support for adults and young adults in transition. It's a new way of helping those who despite intelligence, resources, and motivation, struggle with underachievement in adulthood.
What is the synchronized support approach?
The synchronized support approach integrates information and intervention techniques from the field of clinical psychology with those used by motivational coaches, health coaches, and personal fitness trainers.
Insync Support was founded by a clinical psychologist and a master fitness trainer who while working together with individuals and families saw the need for help OUTSIDE the therapy office to complement the individual's overall well-being and progress on goals in therapy or just in their lives. Together they developed a synchronized support model in which they work together to communicate the "master blueprint" to the adult in doable segments that support success.
Put simply, Insync Support professionals work together to help the individual get things done!
What kind of adults need Insync Support?
Many of the individuals who use synchronized support have challenges or under-developed skills that make everyday life pretty complicated. Just keeping up with adult demands takes a lot of effort, and when it comes time to push harder to reach for goals, there often isn't enough reserve "power" to make things happen.
The individuals who benefit from synchronize support often have no idea that patterns of underachieving in adulthood are able to be changed through specialized support. Even with this knowledge, many did not know where to go for help.
What are some examples of how adults have successfully utilized synchronized support?
Time-mapping daily or weekly schedules to maximize productivity

Meeting work and educational deadlines
Setting up an organizational system for home or office
Incorporating fitness or getting to the gym
Writing resumes and conducting a job search
Researching and collecting information for a work or personal project
Filling out forms or applications
Moving to a new apartment or home
Registering for classes at college and getting books
Planning a special event
Finding and setting up appointments with professionals
Planning a trip
Most individuals who struggle with adult achievement issues are sincerely puzzled why certain parts of life are so hard for them. Synchronized support professionals act like their own personal life GPS, giving direction, providing guidance, recalculating the route when needed, and mapping the terrain ahead to reach the target destination.
It's never too late to be ambitious – or goal-directed!
Synchronized support can take your ambition and turn it into success.
Insync Support focuses on the here-and-now to increase effective actions and can directly address patterns of under-performance or underachievement in early, middle, and later adulthood. From 18 and up, we can help "close the gap" between your goals and your accomplishments.
Are you ready for synchronized support?
If you have been battling EFDD, then you know how it feels to be frustrated, and sometimes anxious and maybe depressed too. We bet you're tired of that. Ready for help? We're ready to help you.