What is Executive Functioning Disorder?
EFD is a relatively new term used to describe mild, moderate, or severe impairments in Executive Functioning capacities or skills that cause challenges in accomplishing age-appropriate adult competencies and meeting adult benchmarks.
The Executive Functioning capacities can be thought of as "the interface between the person and the social and physical world with which they interact." (Meltzer 2007) Patterns of academic underachievement or professional under-performance are common in adults with Executive Functioning Disorder and constitute an important obstacle to an individual's sense of self-worth and self-esteem.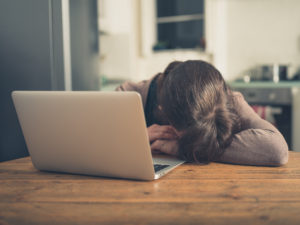 The Executive Functioning capacities are influential in determining concentration, organization, and problem solving.
Day after day, individuals with executive functioning deficits put forth substantial effort, yet their efforts yield less than substantial results. Despite realistic ambitions, self- awareness and intelligence, many individuals with EFD (Executive Functioning Disorder) are at risk for underachievement in adulthood due to persisting difficulties in directing the Executive Functioning capacities.
How does Executive Functioning Disorder affect people in adulthood?
Difficulty planning for future events
Poor working memory
Poor problem solving abilities
Problems " thinking on their feet"
Difficulty with self-activating towards goal-directed behaviors
Problems with directing attention and persisting through tasks
Difficulty synthesizing information from multiple sources
Difficulty accessing self-awareness
Difficulty learning from past experience
Problems with organization
Problems with time-mapping & prioritization
How do Executive Functioning Deficits affect adult psychological well-being?
The cost of knowing that despite effort and hard work, hoped-for accomplishments may not be realized can deeply affect individuals with EFDD. They may downsize ambitions and label themselves as 'unmotivated,' or 'lazy'. The pressure to achieve adult competencies can be experienced as stressful, and often their hard-won gains diminish in the face of ever-increasing demands on their resources. Patterns of underachievement in adulthood may be accompanied by feelings of anxiety, irritability, depression, and hopelessness.
EFD is not insurmountable. Enter Insync Support.
Insync Support was developed to address the needs of those suffering with EFD. For years, Insync's founders, clinical psychologist Dr. Clare Manning and coach Michael Tyree, had both worked alone with clients who battled ADD, addiction, depression, anxiety, and Asperger's Syndrome. It's when chance brought them together that they came up with a solution that really worked and moved their clients and patients from stuck to successful by syncing together therapy with hands-on coaching.
If you suffer from EFD and are not achieving your goals no matter how hard you try, find out how Insync Support can help with…