Addiction recovery is hard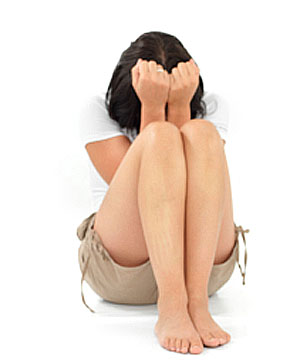 The right kind of helping hand can make the difference.
Individuals recovering from substance abuse disorders often need hands-on help to follow through on their intentions during the first year of recovery. For most, it is a vulnerable time when having the right kinds of support can make all the difference between relapse and experiencing a successful recovery.
Making the connection between executive functioning deficits and addiction gives you better options for recovery!
The effects of addiction on the brain now include neuroimaging studies that show some individuals who have a recent history of abusing alcohol and other drugs have observable impairments in their Executive Functioning capacities. As such, better options are being developed to help people with Executive Functioning deficits that are in early recovery. (If you haven't read about EFD on this website yet, please do.)
A well-known Addictions Medicine Specialist, Dr. Stephen Stein, describes alcohol and drug abuse as constituting a "chemical injury to the brain." It is not business as usual for these adults' brains! The healing process can take varying amounts of time, but their lives need to go on, they need to get back to work, take care of responsibilities, repair any 'damage' where possible, participate in supportive activities, and change how they respond to life if they want to stay abstinent from alcohol and drugs. That's very demanding for anyone and exceptionally demanding if you are trying to do all of that with impaired direction of the thinking and reasoning part of your brain.
Neuroimaging revealed that addiction can impair the Executive Functioning capacities in the following ways:
Inability to remember things from one moment to the next
Difficulty learning new things
Trouble solving problems
Inability to anticipate consequences or plan ahead
Enter the helping hands and the EFD expertise of Insync Support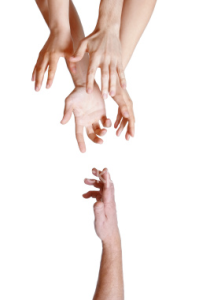 Insync Support's synchronized support model was conceived while working with individuals in addiction treatment centers, outpatient programs, and recovery homes who needed hands-on help to keep moving forward. Those individuals often had counseling support, but many needed a different a type of help that counseling alone could provide.
Working together with their therapist or family, we were able to help locate and facilitate entry into sober living environments, connect them with outpatient supports, help them register for classes, assist with follow through on legal matters, create budgets, write resumes, find apartments, provide practical problem solving guidance, and schedule appointments with MD's and other healthcare practitioners.
And taken together – their effort at recreating a better life, and our expertise about addiction and about Executive Functioning Disorder – resulted in more productivity and experiences of success because finally they had the right tools and knew how to use them!
Our specialty is EFD – the very thing that research now says is impaired for many people with addictive disorders. Addressing your Executive Functioning deficits may be pivotal to accomplishing your goals!.
Insync Support goes beyond what therapy or conventional coaching alone can do. Yes, we're there to provide counseling and to lend a hand when you need it most. But we are also experts at treating Executive Functioning Disorder – a very real disorder that, without help, can keep you from your recovery goals.
By applying our expertise in EFD, we're able to help our clients –
Stay focused on your recovery
Help you accomplish small and large goals
Help schedule and coordinate health care follow-through.
Get in shape again with fitness and wellness support.
Put simply, our Insync Support teams of coaches, therapists, and counselors succeed because we specialize in Executive Functioning Disorder and know how to support people in early recovery.
Our hands of support are extended. We want to help.
If your attempts to recover from addiction have failed, or you want your first attempt to last a lifetime, our synchronized support teams of psychologists, therapists and coaches want to help. It's been our privilege and pleasure of helping many others like you walk forth into new productive lives, and we'd consider it an honor to help you do the same.
So we are extending a helping hand now with an offer of a free consultation. If anything, you'll walk away with a better understanding of EFD and how to approach your addiction recovery in a whole new way. Will you take advantage of our offer? We hope so.