Adult ADD Coaching & Therapy Combined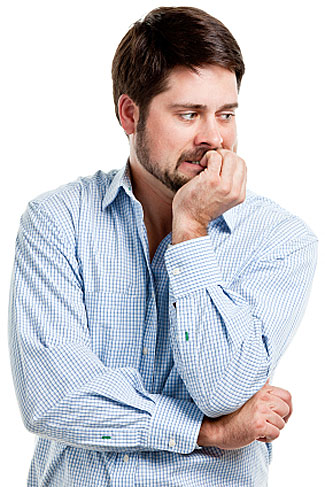 Is ADD keeping you from reaching your goals?
Adult Attention Deficit Disorder also known as ADD is now considered to be a disorder of the Executive Functioning Capacities which are influential in engaging in purposeful, goal-directed activity and in meeting adult benchmarks.
If you're living with adult ADD, you may have trouble directing your mental and physical resources where they are needed. It is not something that you'll "grow out of" with time. And over the years as your challenges grow more complex, you may find you are not able to keep pace with life's many demands as well others around you. It can be so discouraging when your efforts don't yield results, despite your hard work and good intentions!
But there is hope. Insync's integrated approach that combines a therapist with an ADD coach can help you direct your resources so you can be much more effective in achieving short and longer-term goals.
How does ADD manifest itself from day to day?
Although adult ADD affects people differently, here are some of the common challenges that you might be experiencing:
Difficulty with "self-supervising" yourself through projects and tasks.
Difficulty with time-mapping and time-awareness.
Difficulty with balancing leisure time and work/school time.
Difficulty organizing belongings and materials.
If these struggles describe your daily life, there is help.
Introducing synchronized support
Insync Support uses a practical, integrated approach that combines daily hands-on help from a specially trained ADD coach along with optional therapeutic support for ADD symptom management. Your Insync Support professionals help you finally achieve positive results for all your effort.
As an adult you need to consciously manage your thoughts, emotions and behaviors. This is called "self supervising" and it allows you to maintain effort and stay on track with your plans for your career, education, or personal goals.
But for many adults with ADD, being a great "self-supervisor" is hard – harder for them than it is for others. It can take a lot of effort to get simple things done, and as a result, adults with ADD can feel overwhelmed, discouraged and depleted. They might abandon projects, give up on goals and downsize cherished ambitions.
But when you get help that syncs together an ADD coach for "live" problem solving and guidance with a clinical psychologist at the ready to help you manage ADD symptoms, you finally get the ideal kind of support to maximize your efforts and reach your goals – maybe even in ways you never thought were possible.
NOTE to PARENTS of ADD YOUNG ADULTS: Insync Support works with you as well, giving you the support you need to help your son or daughter succeed.